About Us
Our Mission
Bebley Enterprises, Inc. is committed to providing customers with the highest quality, most comprehensive industrial services.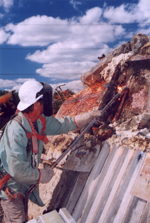 That means the latest cleaning technology, combined with project planning and preventive maintenance programs, to keep our customers' equipment and work sites in top operating condition.
A Company History
Founded by Thomas M. Bebley in 1989, Bebley Enterprises, Inc. serves clients across the country with full-service industrial cleaning and preventive maintenance.
The management and staff of Bebley Enterprises, Inc. have more than 100 years of combined experience in the automotive, construction, refinery, steel, and utility industries.